All Teachers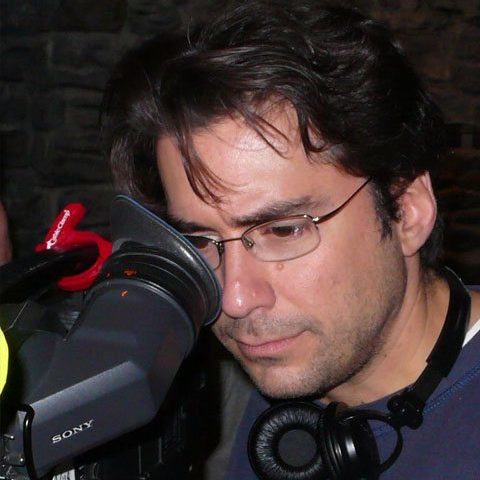 Steven Peros
4 Graphic Novels, 4 pilots sold, 20 movies sold
Steven's sold four pilots to NBC/Universal and MTV and 20 features. His debut graphic novel, Stoker and Wells: Order of the Golden Dawn,  met with rave reviews from LA Weekly and all the comics websites. Stoker and Wells is currently being developed as a TV series with former Marvel Studios President and current Amasia Entertainment head, Michael Helfant and showrunner, Adam Simon (Salem). As well, he's completed a trilogy of graphic novels which have grossed over a million dollars worldwide, relaunching Billy Tucci's iconic character, SHI. Steven's feature screenplay, I Am Life, is in pre-production with three-time Emmy winner Simcha Jacobovici directing and Steve Solomos (David Cronenberg's Crimes of the Future) producing. His original teleplay for A Country Christmas Story, starring Dolly Parton, broke holiday season ratings records for Lifetime Television. Steven wrote the Lionsgate film, The Cat's Meow, starring Kirsten Dunst and directed by Peter Bogdanovich. Footprints, Steven's micro-budget feature, which he wrote and directed, was hailed by the Chairman of the New York Film Critics Circle, as one of the Ten Best Films of the year and his feature, The Undying, which he directed and co-wrote, starred Emmy nominees Anthony Carrigan (HBO's Barry). In the world of comedy, Steven penned three episodes of AMC's Emmy Award-winning half-hour comedy, The Lot, and was a writer on Disney's Around the World in 80 Days. The LA premiere of his play, The Cat's Meow, had an extended run, garnering rave reviews from The Los Angeles Times, Daily Variety, CBS Radio, and many others. The play has been produced in six countries thus far. Steven is also a film historian whose writing has been published in MovieMaker Magazine, The Huffington Post, New York's Newsday, Village Voice, and Scr(i)pt. He's a graduate of New York University's Film School.
"
Great critiques. Cuts to the meat of scenes, really has an eye for making them better.
"
"
Steve gave thorough and detailed feedback. He gave me specific notes that helped me polish and improve dialogue and story beats. I'm really pleased with the draft I ended up with at the end of class.
"
"
Steve listened to each project with patience, noting details of the story that could be enhanced. The feedback from him is really priceless.
"
"
He was an exceptional teacher. Extremely efficient with class time and gave very thorough notes. He didn't sugarcoat what wasn't working and was adept at finding problems quickly and giving specific solutions to story problems. Also very adept at both drama and comedy.
"
"
His class far exceeded my expectations and provided benefits and insights that went far beyond what Writing Pad promised. Steve is an extraordinary talent in that he can provide constructive feedback on wide ranging plot ideas. Steve also is so good at providing positive feedback and direction that you won't get discouraged or bent out of shape that some of your ideas badly missed the mark in the first place. . .The class was billed as three hours, but they all ran considerably longer because Steve wanted to ensure everyone got the same level of feedback. Steve also took the time to provide written feedback.
"
"
Steve was very organized and the class was very well structured. He was also good at pointing out weaknesses in our scripts, showing us a better way to tell our stories, and giving us ideas. You can tell he knows a lot about writing.
"
"
He gives clear explanations, easy to understand lessons, great exercises, kind and constructive feedback.
"
"
He used real, relatable, varied, and practical examples to back up all of the points he was making. When breaking down the act structure of a script, he used specific plot examples which really helped relate the material to things I already know. He also used a wide variety of examples, and was extremely adaptable to our suggestions, so that we could have that extra level of connection to the material and I really appreciated that. I always felt like Steve had the expertise to substantiate what he was teaching because of how effortless it felt.
"