All Teachers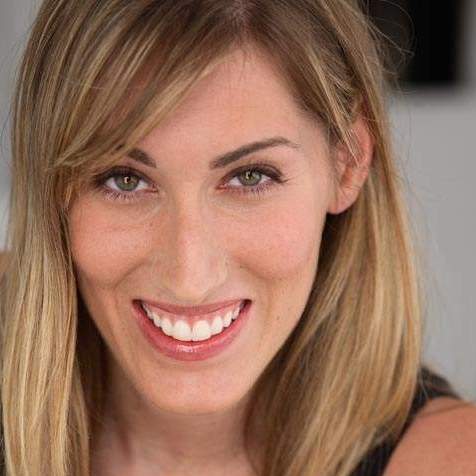 Stephanie Kornick
(Amazon's Transparent, 2 pilots sold)
Stephanie Kornick is an L.A. based writer of theatre, film and television. She most recently sold a 1/2 hour dark comedy pilot. She also wrote on Amazon's Transparent and sold a pilot to HBO. Stephanie was hired as a staff writer on Tranparent after being the Writer's Assistant on Transparent & Mistresses, She was a Writers PA on United States of TARA, and Showrunner's Assistant on Are You There Vodka It's Me, Chelsea. Stephanie is currently writing a biopic feature film about Andy Warhol's transgender superstar, Candy Darling. Her dark comedy play, Small Talk, premiered at L.A.'s The Lex Theatre and was subsequently staged at Chicago's Greenhouse Theater Center. Her short plays have been produced at Chicago Dramatists and Stage Center Theater. Stephanie has a M.F.A. in Screenwriting and Playwriting from Northwestern University.
"
She sets a tone of generosity in the class that helps everyone feel free to fail forward as we learn. She teaches you the foundations in a clear and effective way.
"
"
She's so talented at pitching in your existing ideas in order to improve them. She really knows how to run a room and make everyone feel safe enough to share their ideas. She's a great teacher.
"
"
Stephanie always was able to pull out the kernels and polish them up. She was able to identify holes, and provide really helpful ways to address them. She was always positive and very clear with her instruction.
"
"
She taught real life lessons, built the class in digestible sessions, was welcoming to everyone, provided valuable and positive feedback and criticism, she was amazing!
"
"
Stephanie provided actionable notes and feedback - and I loved that her feedback was often provided in the form of thoughtful questions. I learned from what she said about my work, and that of my classmates. Stephanie thinks carefully about each story and its potential.
"
"
Stephanie was a great communicator, always willing to dig deeper into a note if there was some misunderstanding going on, and her willingness to draw on personal experience made the class so much more open and able to delve into the psychology of our characters. I also feel like Stephanie's continuous return to the basics of dramatic beats and character wants was a great north star to look to and made me a better writer.
"