All Teachers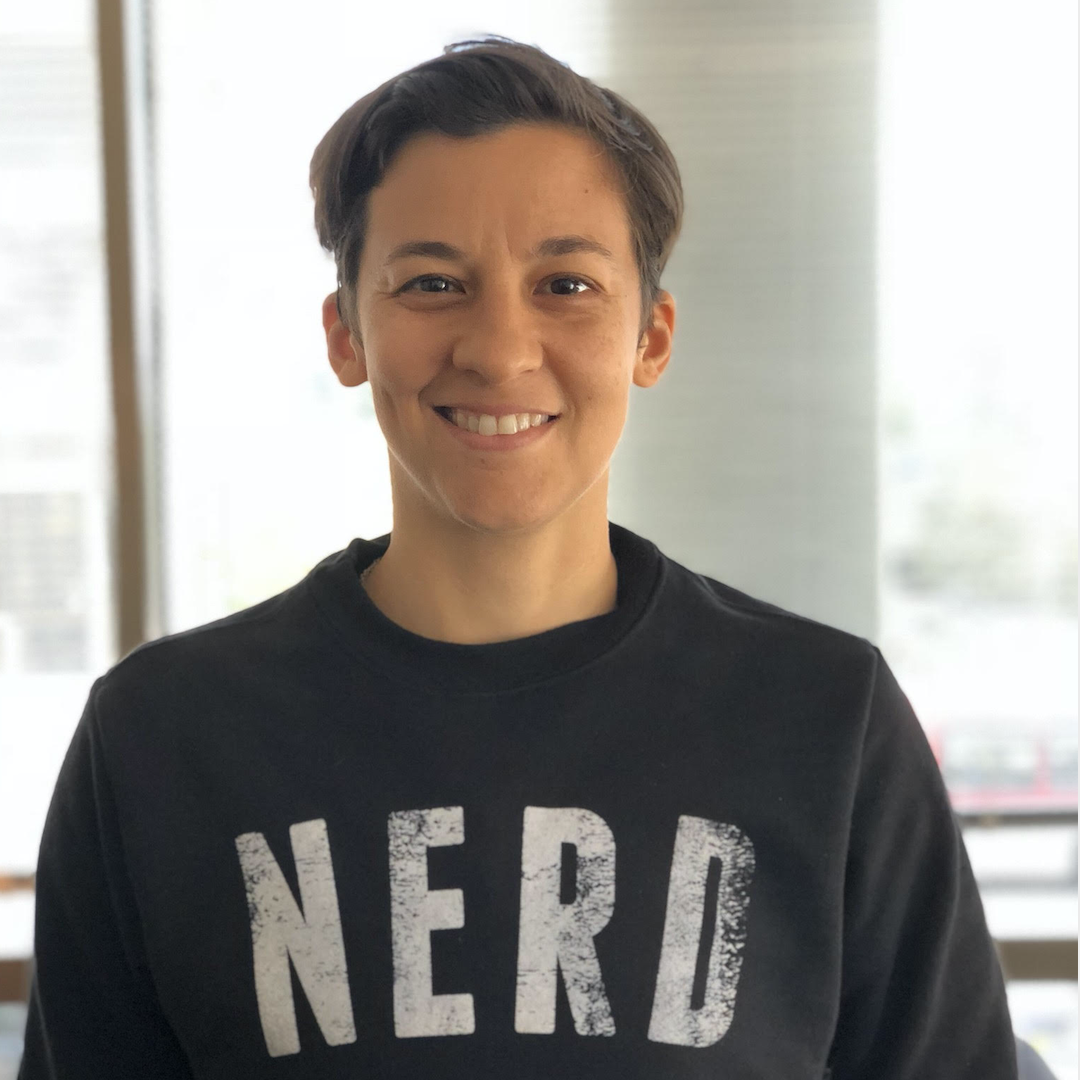 Nina Fiore
(The Purge, The Handmaid's Tale, 4 pilots)
Nina Fiore is an Emmy-nominated writer and producer on Hulu's The Handmaid's Tale where she collaborates with writing partner, John Herrera. After The Handmaid's Tale, Nina and John wrote on Bloom, a new show for Netflix that will be coming soon. She and John have also worked on USA's The Purge, Syfy's Nightflyers, Blood Drive, Alphas, and Eureka. Additionally, Nina and John have sold their pilots Players and Dante's Inferno (the latter co-written with Ethan Reiff & Cyrus Voris) to CW and Freeform, respectively, and an adaptation of Melissa Lenhardt's genre-bending, feminist western novel, Heresy, with MGM. Nina also co-wrote the movie Nancy Drew and The Hidden Staircase for Warner Brothers and is currently adapting a true-life feature story about the latter days of the Bosnian-Serb conflict of the 1990's. Before becoming a TV writer, Nina was a script coordinator and writer's assistant on Eureka, Sleeper Cell, The L Word. Born in the Bronx to a Puerto Rican mother and a Sicilian father, Nina spent most of her formative years surrounded by an excess of personality.
"
Nina is very compassionate, kind, empathetic, and thoughtful. Being a working writer, she comes with experience and insight that is very beneficial. She is very approachable and pays attention to each student as they share their ideas.
"
"
She was amazing at keeping things positive and providing great feedback. She always made sure we were comfortable with feedback and notes.
"
"
John and Nina are great, extremely generous, and give really top level feedback. All the students saw tremendous improvements over their class. I know I would not have come to understand TV writing if I hadn't lucked into finding them. It's made a huge difference in my career already.
"
"
BRILLIANT! Nina is best ever at breaking things down and communicating it to you effectively. I learned more from her than I have from all the other projects I've done.
"
"
John & Nina provided excellent constructive criticism, passion and knowledge of the process, insightful and helpful hand-outs.
"
"
Nina knows how to get to the heart of a concept and makes great suggestions to elevate it, without ego. She knows the writer might take a different approach. Also, she has been incredibly open with her own experiences. Vulnerable, even. That quality a writer needs. She's very encouraging.
"
"
Nina gave useful feedback on my beat sheet and clearly knows a lot of great and valuable information on TV writing. She was also often funny.
"