All Teachers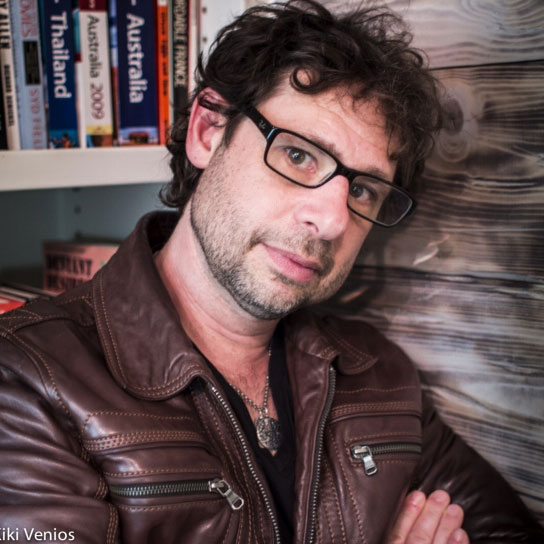 Mike Ellis
30 scripts sold, Netflix's Insatiable, Development Exec
Mike Ellis is currently a development exec for Dr. Phil's production company, Stage 29 (distributed by CBS Media Ventures), and the company has most recently worked on the hit CBS show, So Help Me Todd. He also recently sold a movie to the Hallmark Channel. He was a writer producer on Netflix's Insatiable. He wrote a movie, "SUPER SUNDAY" about the Super Bowl for Warner Brothers and sold two TV pilots, one drama with Ellen Pompeo attached to ABC and a comedy, with FOX's Adam Shankman. Mike has sold five pilots to ABC, FOX and the CW. He has sold 25 movie scripts to Disney, Fine Line Films, Savoy Pictures and Destination Pictures. Sony pictures made his first movie, "THE WEDDING PLANNER," starring Jennifer Lopez and Matthew McConaughey. He has sold movie pitches to DreamWorks, Working Title, Revolution Studios, Warner Brothers, Sky Dance Pictures and Universal. He has written movies with Lindsay Doran, Anne Fletcher, Jason Moore, Ashton Kutcher, Vin Diesel, Salma Hayek, Meg Ryan, America Ferrera and Sandra Bullock. Other credits include consulting producer on the ABC show "JAKE IN PROGRESS," adapting the YA novel the "A-LIST" for Alloy Entertainnment and Universal Pictures, and produced an independent movie from his script, "AN INVISIBLE SIGN OF MY OWN," starring Jessica Alba, Chris Messina and J.K. Simmons. Mike received his BFA in Film from NYU's Tisch School Of The Arts and an MFA in Screenwriting from AFI.
"
He doesn't hesitate to give you notes on the best version of your script. Ultimately, it ends up telling your story better than you ever thought possible.
"
"
He really imparted his experience as a working TV writer and let us know what to expect.
"
"
Mike gives great feedback in a way that's supportive, really helps improve my writing and my knowledge of the process of TV writing.
"
"
I just want to say THANK YOU, truly, for all of your hard work and all of your thoughtfulness, heart, brilliance and knowledge that you shared and poured into not only our class, but my script in particular. The changes and the journey I was on - with and through you - is really mind-blowing. You helped me take the ideas that were so important to me and make them into something beyond what I could have imagined, and I am grateful beyond words.
"
"
Mike gave great, helpful feedback. He really helped improve my pilot and my overall writing.
"
"
He has an endless pit of ideas for any story you are trying to tell. He always sees something in a different light you didn't think of so you end up with the best possible version of your script.
"
"
He was able to take my initial character and idea and imbue it with authentic conflict rooted in the story choices that work better for my character, not the weak (or amateurish) conflict I tended to lean towards previously.
"
"
Mike gave excellent feedback and a plethora of ideas. Not to mention, very encouraging.
"