All Teachers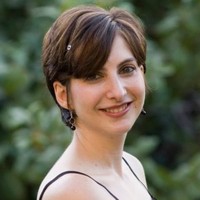 Marilyn Friedman
NY Times (2X), Writing Pad Co-Founder, San Francisco Chronicle, Salon
Marilyn is a freelance journalist and the Co-Founder of Writing Pad, an award-winning creative writing school whose instructors are writers from the top TV shows and publications and has existed in Los Angeles, San Francisco and Online since 2005. Her essays, stories, and op-ed's have been published in the NY Times (1), NY Times (2), Salon.com (1), Salon.com (2), Narratively, The Frisky, and the San Francisco Chronicle. She is currently working on a pilot and a memoir about her experiences as a swing dancer. She has taught writing for fifteen years, including classes at Pixar, Walt Disney Studios, The Writing Salon, and the Southern California Writers Conference. Her poetry has been published in Pearl, Squaw Valley Review, California Quarterly, Karamu, and The Great American Poetry Show and has written articles on love and dating for Match.com. Marilyn has a BA in English and Writing from University of Illinois at Urbana Champaign and a Master's Degree from Boston University.
"
Thank you so much for offering this classes. They have all been wonderful and so helpful in guiding me towards improving my ability to write for tv, and present myself in the best possible light. I know it is very difficult to get noticed in this competitive market, however, you are giving me a chance to compete because of the classes you are providing. I have the highest praises for you, and all of the instructors at the writing pad. Thank you again!!!
"
"
I wanted to reach out and say thank you for everything you do setting up and administrating these classes! I've been telling my writer friends and strangers at meetups about Writing Pad 'cause I've had such a great experience. I've learned so much and gotten to work with incredible writers. And I'm so proud of the scripts I've written in this program — especially this last one, which was so challenging and scary to write.
"