All Teachers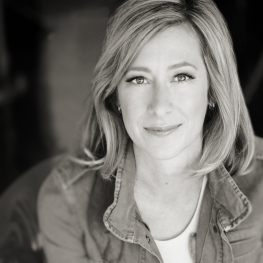 Katherine Taylor
ZYZZYVA, Pushcart Prize
Katherine is the author of the novels Valley Fever (Farrar, Straus, and Giroux 2015) and Rules for Saying Goodbye (Farrar, Straus, and Giroux 2007). Her stories and essays have appeared in ZYZZYVA, The Southwest Review, and Ploughshares, The New York Times, The Los Angeles Times, Elle, Town & Country, among other publications. She has won a Pushcart Prize and the McGinnis Ritchie Award for Fiction. She has a B.A. from University of Southern California and a master's degree from Columbia University, where she was a Graduate Writing Fellow. Katherine lives in Los Angeles.
"
Katherine gives helpful feedback, has warm and encouraging energy, and has great in-class exercises and sample readings. She offered solid guidance for pursuing publication.
"
"
She was structured, empathetic and supportive. She gave great writing prompts and covered an extraordinary amount of territory in 5 weeks.
"
"
She gave excellent and encouraging feedback on workshop pieces and led in-class exercises that were immensely helpful in creating strong character dynamics and relationships. This was truly my favorite writing class I've ever taken. The structure of the class worked really well for me. I liked that we left class with a plan of action on where to take our stories next.
"
"
Katherine is clearly very experienced and has honed her craft and her knowledge of story for many years.
"
"
Katherine gave us wonderful exercises to do in class that we could add to our toolkit, and she was very good at providing clear, specific feedback during workshops. She was also great at getting people to participate, and just in general facilitated a very smooth and productive workshop.
"
"
She was kind and empathetic, found positives in all our writing which built confidence for all of us to continue to write. She also gave wonderful notes, book recommendations. I felt supported and appreciated all the constructive comments.
"