All Teachers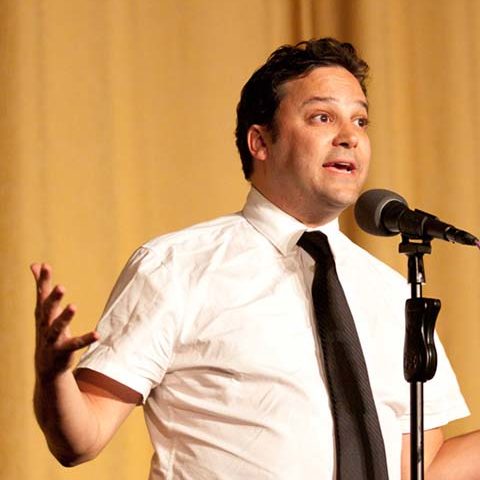 Corey Rosen is an actor, writer and visual effects artist. He is a regular host of The Moth StorySlam series in the Bay Area (having hosted over 100 live storytelling events for them), and his stories have been featured on The Moth Radio Hour and the Back Fence PDX: Mainstage. Corey won the Bay Area's first Moth StorySlam in 2014. Corey has written for Jim Henson Productions, Comedy Central and Lucas Film. His storytelling book will be published this fall by Mango Publishing. Corey is a main stage company player at BATS Bayfront Theater in San Francisco, where he improvises feature length plays. He currently is a creative director at Tippett Studio and is an on-air personality for Alice Radio's "The Sarah and Vinnie Show." He's been involved in the production of dozens of movies, including multiple Star Wars films, Mission Impossible, A Christmas Carol, Ted, and Iron Man. He's also written and directed television commercials and Emmy-winning short films. He recently wrote the script for a ride-film at a Chinese Theme Park. Corey graduated from Northwestern University in 1994 with a B.A. in Radio, TV and Film.
"
Corey was enthusiastic and encouraging. I would definitely take a class with him again.
"
"
Friendly, kind, encouraging, I LOVED the games we got to play! That was super cool!
"
"
His energy and dedication are infectious
"
"
Everything. Prepared for class, had a plan, had room for flexibility In plan based on students and results in previous classes, set standard for openness & non-judgement, good balance of discussion and games and exercises, follow up emails.
"
"
synthesized the elements of structure, provided through explanations, and engaged the students.
"
"
Corey is an excellent communicator and listener. Very friendly and extremely knowledgeable.
"