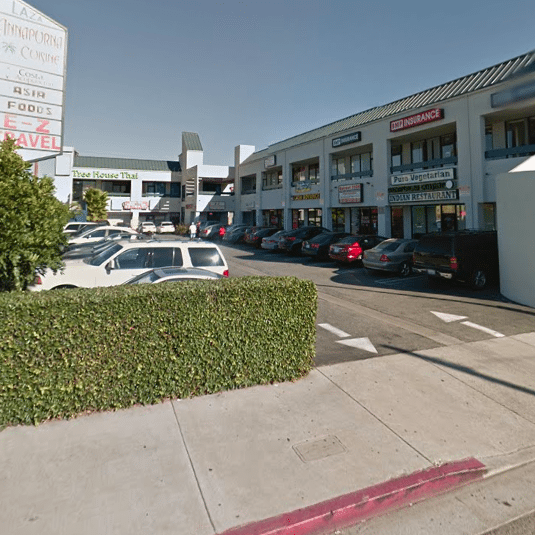 LA – West
10200 Venice Blvd #203, Culver City, CA 90232
Arrival Instructions
We are in a unit located on the second floor in between Thistle and Snow Tattoo Studio and Blue Pulse CPR classes. It's the same plaza as Annapurna Vegetarian Indian Restaurant. Go up the stairs and open the door. If you need directions help or no one is answering the door, call 213.325.6910.
Parking
There is free parking in the lot out front. There is additional unmetered parking on Vinton Ave, Goldwyn Terrace, and Mentone Ave, but please make sure to read the signs. There is also 4-hour free parking on Motor Ave. Please do not park in the lot behind the building on Jasmine.
Writing Pad West is in a safe neighborhood a short distance from restaurants and stores. However, I recommend the following common sense tactics:
1. Lock your car doors when you park your car.
2. Don't leave anything visible on your car seats or floor, even plastic bags of worthless items. Even if you have a messy car and a busy life, take an extra 5 min. to clean these items up and put them in your trunk.
3. Come to Writing Pad if you arrive within 1/2 hour of the class start time. If you get here super early, some of my favorite places close by to get a bite or a drink are below.
Accessibility
In addition to stairs, there is an elevator in the complex. There is also an accessible parking space in the lot. Please let us know ahead of time if there are any accommodations that would make class more comfortable for you.
Things To Do
Benny's Tacos and Rotisserie Kitchen
10401 Venice Blvd, Culver City, CA 90232
Delicious burritos, tacos and rotisserie kitchen
Mr. Sate
3456 Motor Ave, Unit 104, Los Angeles, CA 90034
Amazing Indonesian Food (skewers, stews, fried chicken, corn fritters)
Annapurna Cuisine
10200 Venice Blvd, Culver City, CA 90232
Yummy vegetarian Indian food in the same strip mall