Questions? 213.325.6910
TV Drama Certificate
Estimated Total Cost: $5,205-$5,570
179 Spots Left
After taking our classes, 136 students have been staffed on shows such as Yellowjackets, Love Life, Made for Love, Dexter: New Blood, Upload, Station 19, This Is Us. Also, 87 won ABC/Disney, NBC, CBS & Sundance Fellowships. The reason is simple: unlike any other TV Writing Program, all our classes are taught by award-winning, working TV Writers on today's top shows like The Handmaid's Tale and Superstore. The TV Drama Certificate Program comes in two tracks, designed to meet your specific goals: Fellowship and Staffing.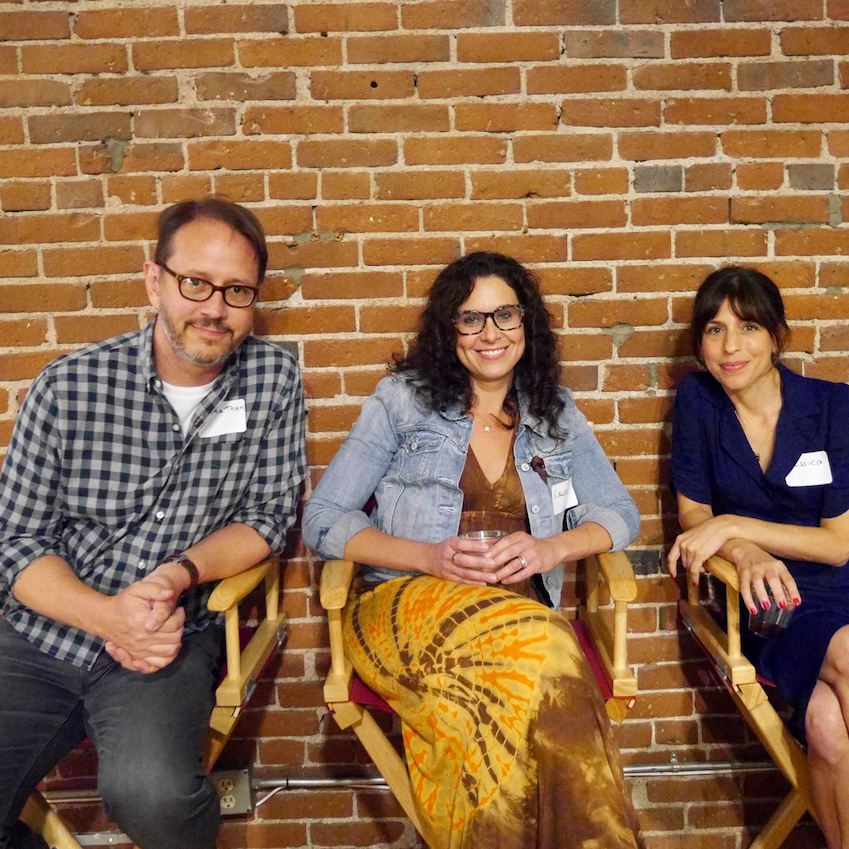 Curriculum Summary
Each curriculum includes two full rounds of pilot classes, or one full round of pilot classes and one full round of spec classes, plus a 2 or 3 week pitching class (a total of 32-33 weeks of class). In addition, certificate program participants can pay for four private script feedback sessions (only available to non certificate program participants) and exclusive access to 2-3 TV networking events and panels.
Past speakers include: Issa Rae (Creator and Star, HBO's Insecure), Rachel Bloom (Creator and Star, Crazy Ex-Girlfriend), Greg Daniels (Showrunner and Creator The Office, Parks and Rec), Tanya Saracho (Showrunner and Creator, Vida), Janine Sherman Barrois (Showrunner, Claws), Lauren Gussis (Creator and Showrunner, Netflix's Insatiable), Stacy Traub (Showrunner, Blackish), Tim Minear (Showrunner, 911, EP, American Horror Story), Stephen Falk (Showrunner You're the Worst), Sivert Glarum (Showrunner, Maron),  Gloria Calderón Kellett (Showrunner and Co-Creator, One Day At A Time), Evan Lewis (Literary Manager, Stagecoach Entertainment).
Required Classes :
☐ TV 1 or TV Drama 1 (Script 1)
☐ TV 2  or TV Drama 2 (Script 1)
☐ TV 1 or TV Drama 1 (Script 2) (or TV Spec 1 for fellowship students)
☐ TV 2  or TV Drama 2 (Script 2) (or TV Spec 2 for fellowship students)
☐ 1 2-Week Pitching Class with a development exec
☐ 4 Private script feedback sessions (2 consults on each script)
OR
☐ TV 3 (Script 1) and 1 consult (Script 1) afterwards
☐ TV 3 (Script 2) and then 1 consult (Script 2) afterwards
All students will leave with 2 completed scripts, vital industry connections, and the essential skills to pitch themselves and their projects at a professional level.
Difference between Fellowship and Staffing Track :
The only difference between Fellowship track and Staffing track is that the Fellowship track replaces 1 round of Spec Script classes (TV Spec 1 and TV Spec 2) for 1 round of pilot classes (TV 1 & TV 2) to prepare the student for fellowship applications that require a spec script.
Still have questions?
Read our Certificate Program FAQ →
Program Cost / How It Works
The estimated total cost for the program is $5,205. However, your personal cost will vary depending on the individual classes you sign up for. Here's how it works:
Pay for the initial nonrefundable program fee of $200 either all at once or through payment plan ($50 every 2 weeks).
You will receive coupon codes for your classes via email.
Sign up for your first class (TV 1, TV Comedy 1, TV Drama 1, TV Spec 1). We also recommend you start with TV 101 and TV Structure even though these are not required classes. You will receive an email recommending your first class if you have already taken TV 1.
You will have 1 year from when you sign up to complete your required classes and your 4 script consults. If you need more than one year, you pay $50 to extend.
Program includes:
Exclusive access to script feedback session with top TV writers (purchased separately, only for students who have workshopped the same script through TV 1 and TV 2)
2-3 networking events with showrunners, agents, managers, and fellowship directors
The deepest discounts on classes and group events
If you are inactive in the program for over 9 weeks (not currently enrolled in a class or having recently completed a consult), you will need to re-register for $200. To attend networking events, you have to be an active student (currently enrolled in a class or recently completed a consult).
Candidates do not need to pay for all classes or tuition upon enrollment into the program. After the initial $200 program fee, courses are purchased on a per-class basis. Payment plans are available for those who wish to pay incrementally.