Questions? 213.325.6910
Send a Gift Card
55 Spots Left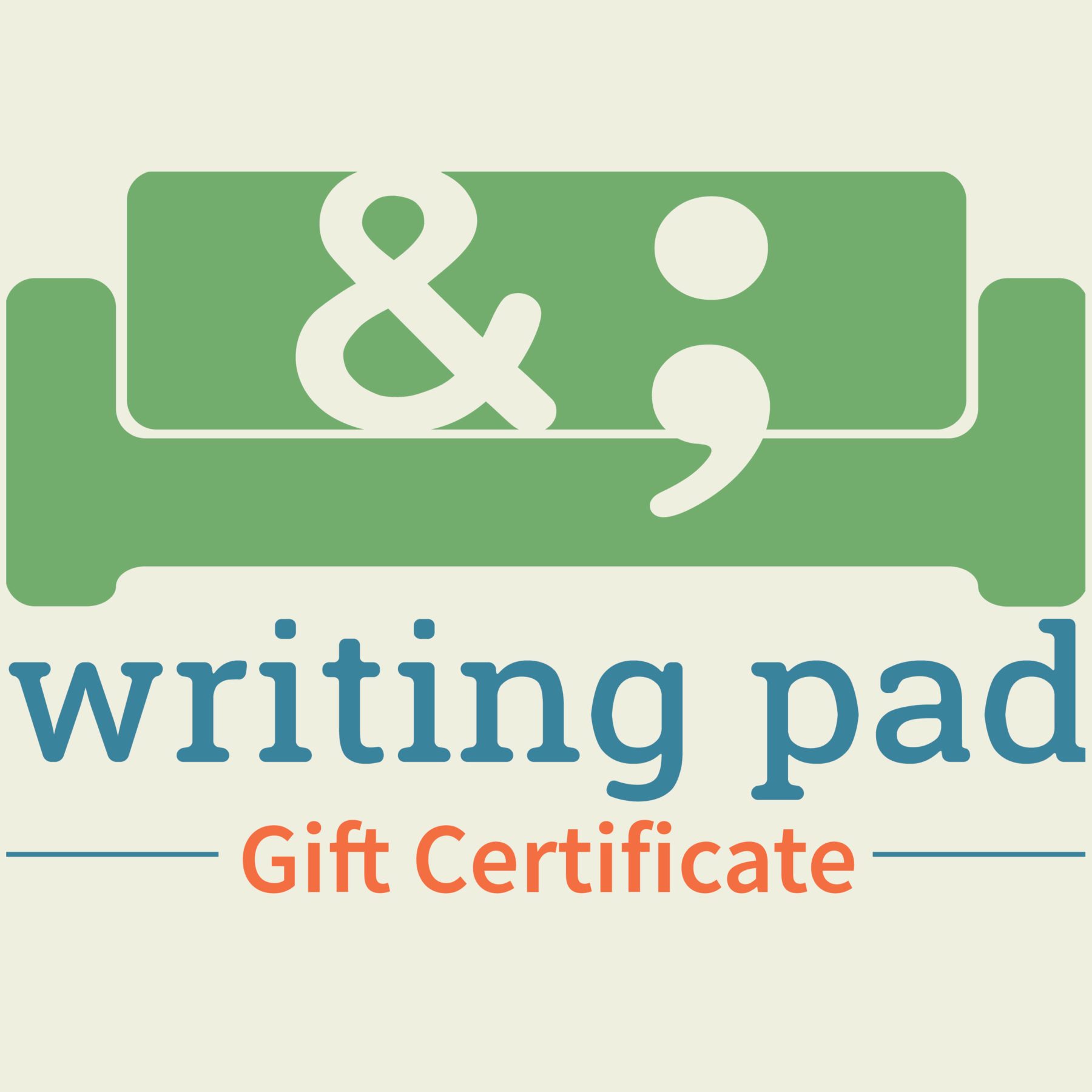 Gift cards purchased here can be used towards a writing class at Writing Pad. The gift card will be emailed to the person that you specify below. You can purchase a gift card in any amount, but we recommend that you choose an amount that will cover one of our classes:
$95 (1 day class)
$425 (most 5 week classes)
$525 (5 week TV writing classes).
If you see a class on the site with a different purchase price that you would like to purchase for the recipient, you can enter the amount of that class.
If you would like to hold off on contacting the gift certificate recipient, please put your email address in the "Recipient email address" section and put the Recipient's email address next to their name in the Delivery Method section.
*Note: Gift cards can not be used on consults.
Giftcard Notice
Giftcard has no expiry.