The Story of Me: An Interview with Memoirist and Essayist Brett Paesel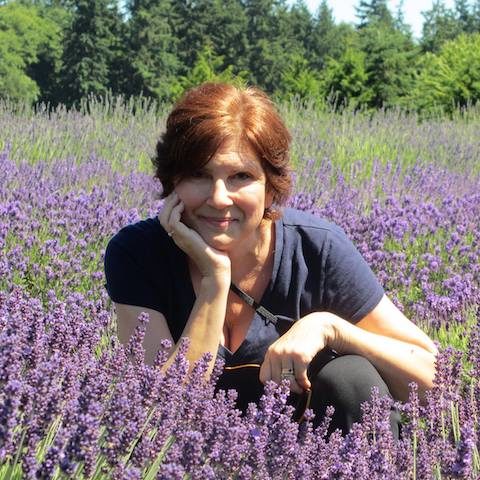 By Paula Sword Orr and Dalia Martinez
If there is anyone who knows who to make a true story exciting, it's Brett Paesel. Brett has written the Los Angeles Times bestselling memoir, "Mommies Who Drink: Sex, Drugs, and Other Distant Memories of an Ordinary Mom" (Warner Books) where she turned the drudgery of parenthood into high comedy. "Mommies Who Drink" was selected as an Elle Magazine Must Read, a hot summer pick in Entertainment Weekly, and one of "Summers' Hottest Reads" in People Magazine. The Boston Globe proclaimed the book "honest, affectionate, and smartly written. . . real, and laugh-out-loud funny."
Whether she's writing about financial hardships, insufferable Mommy and Me parties, or the artist's life, you can find Brett's stories, essays, and articles in The New York Times, The Los Angeles Times, Salon.com, More magazine, Self and other places. Brett has also written television pilots for HBO, ABC, Fox, WB, Lifetime, and Nick at Nite.
Lucky for us, she'll be teaching a Memoir Class at starting Sun. 2/11. Sign up before it's full!
Brett sat down with us to chat about what makes memoirs and personal essays worth reading and what subjects she refuses to touch.
1. Why did you decide to write a memoir and how did you get it published?
I was writing short autobiographical pieces about my life for a writing class. After I had a few written, I read them out loud in spoken word venues around town. At one of these shows, a literary manager came up to me and said, "I think that this is a book and a TV show." I remember telling my mother that a manager wanted to read the rest of my work. She was very suspicious, telling me that he was probably hitting on me. I was six months pregnant at the time, and pretty sure that the manager's interest in my work was legit! Anyway, he got me a lit agent in New York and, after HBO bought a show based on my book proposal, I sold the book. It was a wild ride and pretty unusual as far as these things go. Nothing in my life has gone so smoothly before or since!
2. You have an impressive list of publishing credits. When did you start writing essays and how did you break in?
Publications approached me after reading my book, although I did sell three or four before the book came out. I think that writing in a humorous vein gave me an edge. It's less true now, but at the time humorous pieces about parenting were rare. It was at a time when there was still a preciousness about being a mother and the beautiful, life-fulfilling act of raising a child. Frankly, I love being a parent, but that kind of earnestness can make for pretty dull reading.
3. Now that you've written a bestselling memoir, what do you think the elements of a good memoir are?
Unflinching honesty. Having something real to say. Your work cannot simply be about this "cool," "funny," or "horrific" thing that happened. It has to address a universal truth. Mine, for example, was about reclaiming my pre-baby youth: a journey that I discovered to be impossible. The narrator has to learn something throughout the book. In that respect, a memoir should be treated like a novel — with all of the narrative arcs that keep the reader engaged.
Good memoirs also have structures that work for the story. That can take the form of letters or a condensed timeline. The structure serves the message.
And, mostly, the narrator must be accessible to the reader. New writers often forget to put themselves into the story and let us in on their thinking. They often tell the story from an almost omnipotent POV. People read memoir because they want to connect to the narrator. If you haven't got that, you don't have a story.
4. What was your inspiration for your memoir "Mommies Who Drink"? Do you think that memoirs must focus on harrowing experiences to be effective?
My inspiration for "Mommies" was my own desperation for stories about parenting that related to my own. I felt completely isolated and lost. I wanted to give my baby back. I also wanted to read Sedaris-like humor relating to parenting. I couldn't find it out there, so I decided to write it myself.
I don't think that memoirs need to focus on harrowing experiences. However, they do need to have high stakes, something at risk. To that end, writers need to zero in on conflict and theme — just like a novel. Sometimes it's harder in memoir because it's difficult to be objective about your own life.
5. You write a lot about your kids and life as a mom. Are there any topics that are off limits? Did you have to exaggerate or enhance any real life events to make them story worthy?
I exaggerate because I am a humorist. This can bite you in the ass sometimes. I wrote an article for Salon once about forgetting my youngest's birthday every year because it's smack dab between Thanksgiving and Christmas. Truth is that we do forget until about a week ahead and we scramble around creating a party. For the article, I shortened the time frame and described the scramble as happening the day before. The article was absurd enough that I assumed readers would understand the comic conceit. Many did. But I got an outpouring of snarky "You suck as a parent" comments, too.
I would not write anything that would purposely embarrass my kids and, in general, I'm not mean-spirited — even though I'm a humorist. The character I'm always hardest on is myself. I'm the biggest idiot in the room. My work is almost always about my own incompetence and fears — not others'.
6. You've gotten many excerpts of your books published as essays. How do you figure out what qualifies as a stand alone piece? Do you have to adjust these pieces to transform them into publishable essays?
I do have to adjust. Articles are more formulaic. The writer needs to let the reader know what the piece is about pretty quickly. The narrator has to learn something within the piece. And it all has to be done under 2000 words. I usually target a good story and consider all those elements. The message can sometimes be altered to fit a particular publication.
7. How do you decide something is worth writing about?
If it makes me laugh out loud just thinking about it. If it embarrasses me. Or if it makes me cry. When any of those elements are in play, I assume I've hit on something that is universal in the human condition.
I like big themes: "betrayal," "redemption," "loss."
8. What will students learn in your classes?
For my personal essay class, students will learn everything they need to know to write and publish an essay. For my memoir class, I tend to look at what students' needs are first. Each class is different. The first class is all about getting on the same page with certain concepts. I do some generative exercises, but mostly my writing exercises are craft-based. I can work with all levels of experience. And it's always interesting to me to see how classes gel and become their own working entity. I think my strongest suit is in teaching through notes — giving notes that everyone can learn from.
In brief, students learn craft, structure, different techniques for threading theme, how to mold their story into a readable narrative, and how to develop their narrator as a character. I also do generative exercises for those who are still looking for their story.
9. What advice do you have for aspiring writers?
Read, read, read. Read stuff that is like yours. Read closely to see how writers do the stuff that still puzzles you. Take a class that opens your mind, gives you pragmatic tools and inspiration, and kicks your ass a bit. Turn off your inner critic and dare to tell the story that you have obviously been burning to tell.
Don't forget to sign up for Brett's Memoir Class at Writing Pad starting Sun. 2/11 before it's full!