Black Lives Matter: Use Your Voice
If you've experienced racism, had a bad interaction with police or felt like an outsider, we encourage you to USE YOUR VOICE. In our free online op-ed and storytelling classes, we'll help you structure your personal story in a compelling way to support the Black Lives Matter movement. Your story matters and needs to be shared with the world.
Free Classes
Free Op-Ed Class for BLM
w/ Award-winning journalist, NY Times & LA Times Op-Ed Columnist Erin Aubry Kaplan
Every newspaper in the U.S. has an opinion section that needs multiple Op-Eds (opinion essays with a strong personal point of view) every day. Erin shows you make your argument as strong as possible, explains the structure of a publishable op-ed and strategies for submission.
Erin Aubry Kaplan has written about African-American political, economic and cultural issues since 1992. You can find some of her work at the bottom of this page.
Free Storytelling Class for BLM
w/ Moth StorySLAM winner, The Only One In The Room Podcast Host, Huffington Post Contributor Laura Cathcart Robbins
Podcasts and storytelling shows are looking for personal stories now (or you can record yourself and share your story on social media). Laura shares how to structure an unforgettable five minute story and strategies for submission.
Bonus: Want to SELL YOUR STORY from Laura's Storytelling 101 class to a podcast or as an essay? This Wed. 7/8, let Laura help you polish an unforgettable story inside that'll mesmerize editors, producers, and listeners. CLICK HERE to sign up.
Laura Cathcart Robbins' recent articles in the Huffington Post on the subjects of race have gone viral. Her podcast, The Only One In The Room, was chosen by Bustle Magazine twice as a top show alongside This American Life, Slow Burn and Reply All. You can find some of her work at the bottom of this page.
Student Op-Eds
Read these stunning Op-Ed's by Writing Pad students, written in our classes:
I'm the Black person Nextdoor, trying to sort the site's value from its ugliness | L.A. Times | by Ralinda Harvey
I don't like 'Gone With the Wind,' but I hate to see Hattie McDaniel canceled | L.A. Times | by Pamela K. Johnson
I was the first black model on the cover of Vogue. The fashion industry still isn't fixing its racism. | Washington Post | by Beverly Johnson
Teacher Op-Eds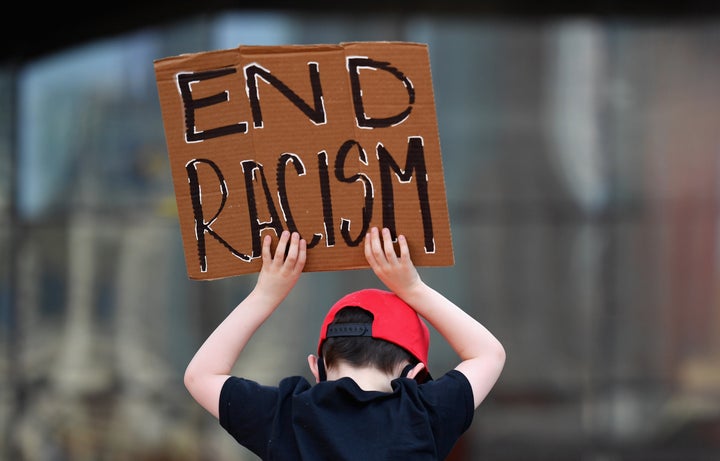 Read some of Laura's and Erin's recent Op-Eds, the teachers of our free classes above:
Everyone's an Antiracist. Now What? | NY Times | by Erin Aubry Kaplan
White tribalism is under assault — from white people. That's an amazing development | LA Times | by Erin Aubry Kaplan
Seeing Black History in Context | NY Times | by Erin Aubry Kaplan
'Antiracist Baby' helps educate infants about racism. Author Ibram X. Kendi explains how | LA Times | by Erin Aubry Kaplan
My 11-Year-Old Got Called The N-Word. White Parents, Talk To Your Kids About Racism. | Huffington Post | by Laura Cathcart Robbins
White Women, I'm Glad You're Showing Up. But I'm Not Sure I Trust You Just Yet. | Huffington Post | by Laura Cathcart Robbins
I Love My White Boyfriend But There's One Thing He Can Never Understand | Huffington Post | by Laura Cathcart Robbins