Questions? 213.325.6910
TV Drama 2
Online Sep 20, Sep 27, Oct 4, Oct 18, Oct 25, Nov 1, Nov 8, Nov 15, Dec 6, Dec 13 (10 Monday Evenings)6:00pm - 9:00pm Pacific$1140
Sold Out
Join Waitlist
Pre-requisite: Beat sheet for an hour-long drama or dramedy finished in TV 1 or TV Drama 1 at Writing Pad. No 1/2 hour projects allowed, no projects that have not been vetted in a Writing Pad TV 1 class.
You have a killer beat sheet for your TV Pilot, but when you sit down to write, everything turns to mush: vague characters, huge data dumps, clunky dialogue, and scenes that go nowhere. In this ten-week Online TV Draft Writing Workshop, you'll get award-winning playwright Geraldine Inoa's (The Walking Dead, Charmed) help crafting a rock-solid outline and writing propulsive scenes that have a complete beginning, middle and end driven by stakes, turns, polarity, conflict, obstacles and a clear emotional POV.
You'll learn to how to open your pilot, capture the imagination of the reader, write with a distinct voice, and introduce your main character like a pro.
By the end of the class you should have major chunks of your pilot written and the confidence to finish it with flair. Emmy not included.
Prerequisites: Beat sheet of TV Drama, or Dramedy finished in TV Drama I TV Pilot or TV Basic writing class at Writing Pad.
How our online classes work:
Online classes can be attended from anywhere with an internet connection. You'll be able to see and hear both your teacher and your fellow students. For the best experience, we recommend attending online classes in a quiet space, and using headphones or a headset.
If you are unsure of whether your computer can handle video conferencing, please review the system requirements.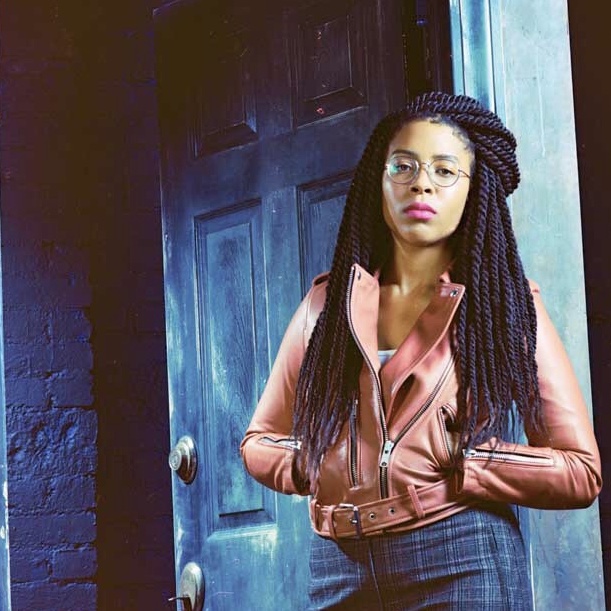 The Walking Dead, Charmed
Geraldine Elizabeth Inoa is a playwright and TV writer. She has written on two seasons of AMC's THE WALKING DEAD and one season of CHARMED on the CW. Her play SCRAPS had its world premiere production at the Flea Theater in New York City as part of its 2018/19 season and its West Coast premiere at The Matrix Theatre in Los Angeles during summer 2019. She holds a B.A. from New York University's Gallatin School of Individualized Study. MORE