Questions? 213.325.6910
NY Times Worthy Personal Essay
Online Jan 27, Feb 3, Feb 10, Feb 17, Feb 24 (5 Wednesday Afternoons)5:00pm - 8:00pm Pacific$4251 Spot Left
1 Spots Left
Getting an essay in the New York Times is the crown jewel of personal essays in terms of bragging rights and future book deals. In this 5 week NY Times worthy personal essay class, NY Times Modern Love alum Matteson Perry will share his insight into securing this prestigious but elusive prize. Through fun, in class exercises, an informative craft talk, and in-class feedback, you will learn Matteson's secret techniques for approaching this essay, including the unspoken expectations of the format, a compelling romantic hook and a crystal clear theme. By the end of the class you will have everything you need to craft your own New York Times Essay, and send it off to the Big Apple!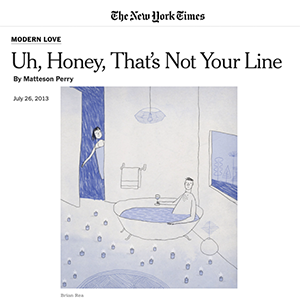 In this class you'll write an essay worthy of the NY Times Modern Love, Well and Ties columns. First, you'll learn how to tell your story in simple terms in your own voice. From there, Matteson will help you expand your piece into a 1200-word essay, allowing your readers to discover what makes your experience universal. We'll workshop one of your essays until it's perfect. By the end of class, you'll have a kick-ass essay that is ready to be submitted for publication and a plan of where to submit it. Your goal will be to sell your essay within a couple of weeks after the class ends! You'll be well on your way to joining the ranks of the 187 Writing Pad Alums (22 of whom got into the NY Times) who have sold essays and articles with Writing Pad's help!
You can read some of the essays here: New York Times Modern Love #1, New York Times Modern Love #2, New York Times Modern Love #3, New York Times Well #1, New York Times Well #2, New York Times Well #3, New York Times Well #4, The New York Times Well #5, New York Times Well #6, New York Times Well #7, New York Times Well #8, New York Times Well #9, New York Times Well #10, The New York Times Well #11, Los Angeles Magazine, New York Magazine, Bon Appetit, Boston Globe, Brain, Child, Daily Beast, Cosmopolitan, DAME, Elle #1, Elle #2, Elle #3, 5280,Huffington Post #1,Huffington Post #2, Huffington Post #3,LA Times #1, LA Times #2, LA Times #3, LA Times #4, LA Times #5, LA Times #6, LA Times #7, LA Times #8, The Lily (Washington Post), Marie Claire #1, Marie Claire #2, Men's Journal, Morning News #1, Morning News #2, Narratively, Nerve, Role Reboot, Salon #1, Salon #2, Salon #3, Salon #4, Salon #5, Salon #6, Salon #7, Salon #8, Salon #9, Salon #10, Salon #11, Salon #12, Salon #13, Salon #14, San Diego Union-Tribune, San Francisco Chronicle, Self #1, Self #2, The Beauty Bean, Shine, The Date Report, The Smart Set, Vice, Washington Post #1, Washington Post #2, Washington Post #3, Washington Post #4, Washington Post #5, Washington Post #6, Whole Life,Wired. .
More sections are available:
How our online classes work:
Online classes can be attended from anywhere with an internet connection. You'll be able to see and hear both your teacher and your fellow students. For the best experience, we recommend attending online classes in a quiet space, and using headphones or a headset.
If you are unsure of whether your computer can handle video conferencing, please review the system requirements.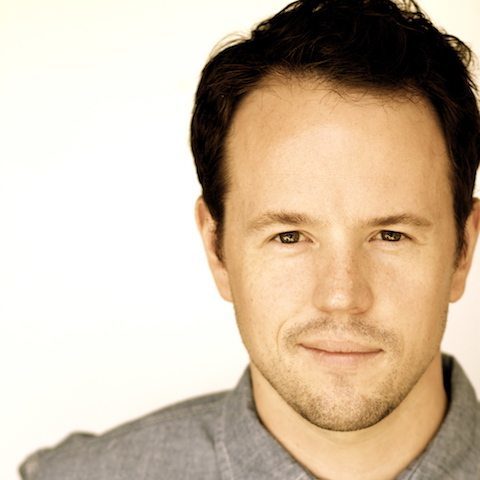 Two Time Moth GrandSLAM winner, Moth Host
Matteson Perry is a performer, two-time winner of the Moth GrandSlam storytelling championship and a host of the Moth StorySlam in Los Angeles, and a screenwriter. His writing has appeared in The New York Times Modern Love, Playboy, McSweeney's, and College Humor. Matteson's memoir, "Available: A Memoir of Heartbreak, Hookups, Love and Brunch," based on his storytelling essays and his Modern Love piece was published by Scribner in May 2016 and has been picked by ABC News and People a best new book of 2016. His work has been featured on NPR and several podcasts, including Unfictional, Risk!, and Storyworthy. He has sold two scripts "Guidance", about a high school counselor who starts lying to help a wayward teen, will star Seann William Scott and "Cops and Robots" to BCDF Pictures in New York. Matteson's one hour pilot script he recently sold to Warner Brothers is now in development. MORE