Questions? 213.325.6910
Novel 2
Intermediate Sci Fi, Horror & Fantasy Writing Workshop
LA – East Jun 23, Jul 14, Jul 21, Jul 28, Aug 11 (5 Saturday afternoons)2:30pm - 5:30pm$4451 Spot Left
4 Spots Left
Have you always dreamed of writing whimsical tales that take place in a futuristic world of your own creation? In this five week Los Angeles intermediate science fiction horror fantasy novel class, successful science fiction writer and horror movie writer Jennifer Brody (3 books published) will help you nudge your book to the finish line!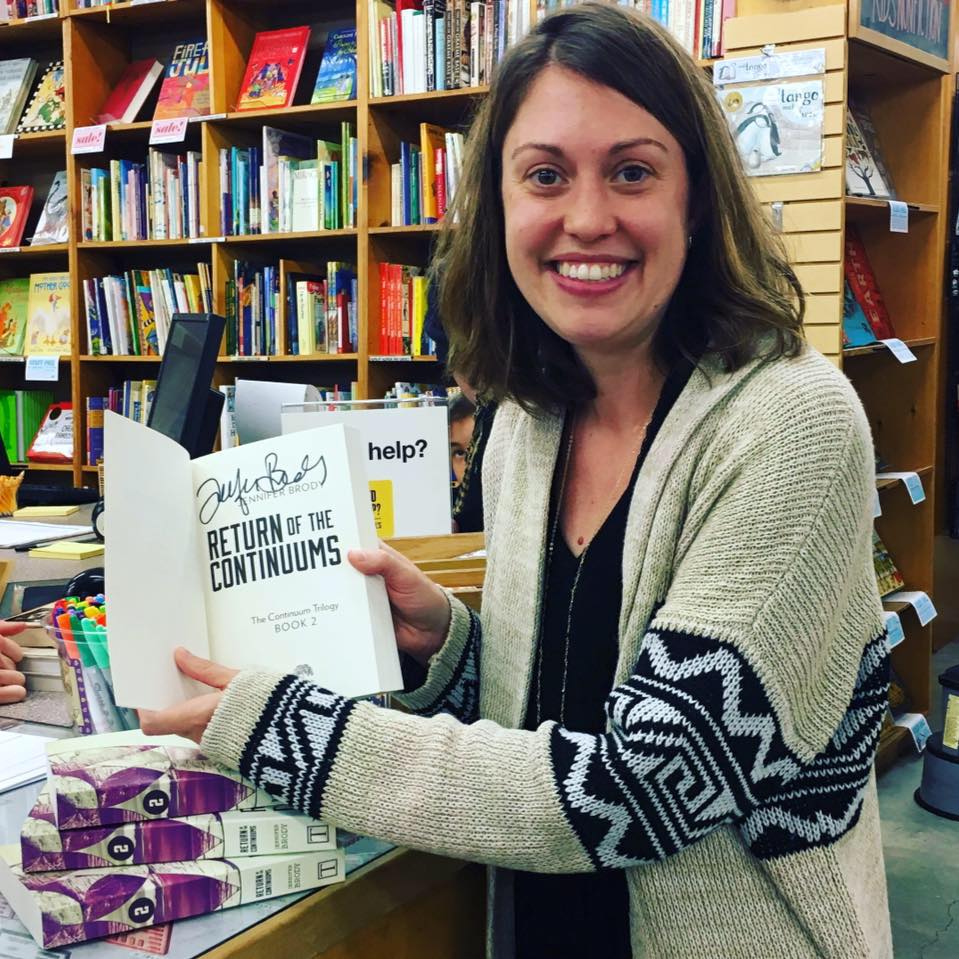 Through fun, in-class writing exercises and engaging craft talks, she'll help you create compelling characters and build a fascinating world with vivid details, a thrilling story arc, and irresistible dialogue. This class is designed for students who have taken a novel writing class before and have made some progress on their novels, whether it is a high level outline, or a few chapters generated. If you like, you can even bring in up to 1000 words of your novel for targeted feedback! By the end of the class, you'll have completed a high level outline of a riveting dystopian, horror or fantastical tale, and have some scenes to boot.
Prerequisites: Novel class at Writing Pad or elsewhere and a high level outline of novel and/or a draft of a chapter.
More sections are available:
3 Published Novels
Jennifer Brody's award-winning novel The 13th Continuum sold to Turner Publishing in a 3-book deal and is being packaged into a feature film. The book is a Gold Medal Winner (Young Adult – Sci-Fi/Fantasy) from the Independent Publisher's Moonbeam Children's Book Awards. Return of the Continuums and The United Continuums (July 11, 2017) complete this epic trilogy. After studying film at Harvard University, she began her career in Hollywood. Highlights include working for Michael Bay's Platinum Dunes and New Line Cinema, most notably on The Lord of the Rings films, The Golden Compass, The Texas Chainsaw Massacre remake and The Texas Chainsaw Massacre: The Beginning (prequel), where she developed Leatherface's backstory with David Schow (well-known horror novelist and famous for writing The Crow) and director Jonathan Liebesman, Birth with Nicole Kidman and Freddy vs. Jason. In 2008, she produced the film "Make It Happen" for The Weinstein Company. She has attended the Sirenland Writers Conference (Meg Wolitzer workshop), Tin House Summer Writers Workshop (Victor LaValle workshop), The Lemon Tree House Residency for Writers, and has been accepted for a residency at the Helen R. Whiteley Center, run by the University of Washington. She is a member of the Science Fiction & Fantasy Writers of America. She also founded and runs BookPod, a social media platform for authors with 400 members. MORE