Questions? 213.325.6910
Fellowship/Staff Program-Recording
Online Apr 14 (1 Friday Afternoon)5:00pm - 6:00pm PacificThis is the recorded version of this event. Online$3
275 Spots Left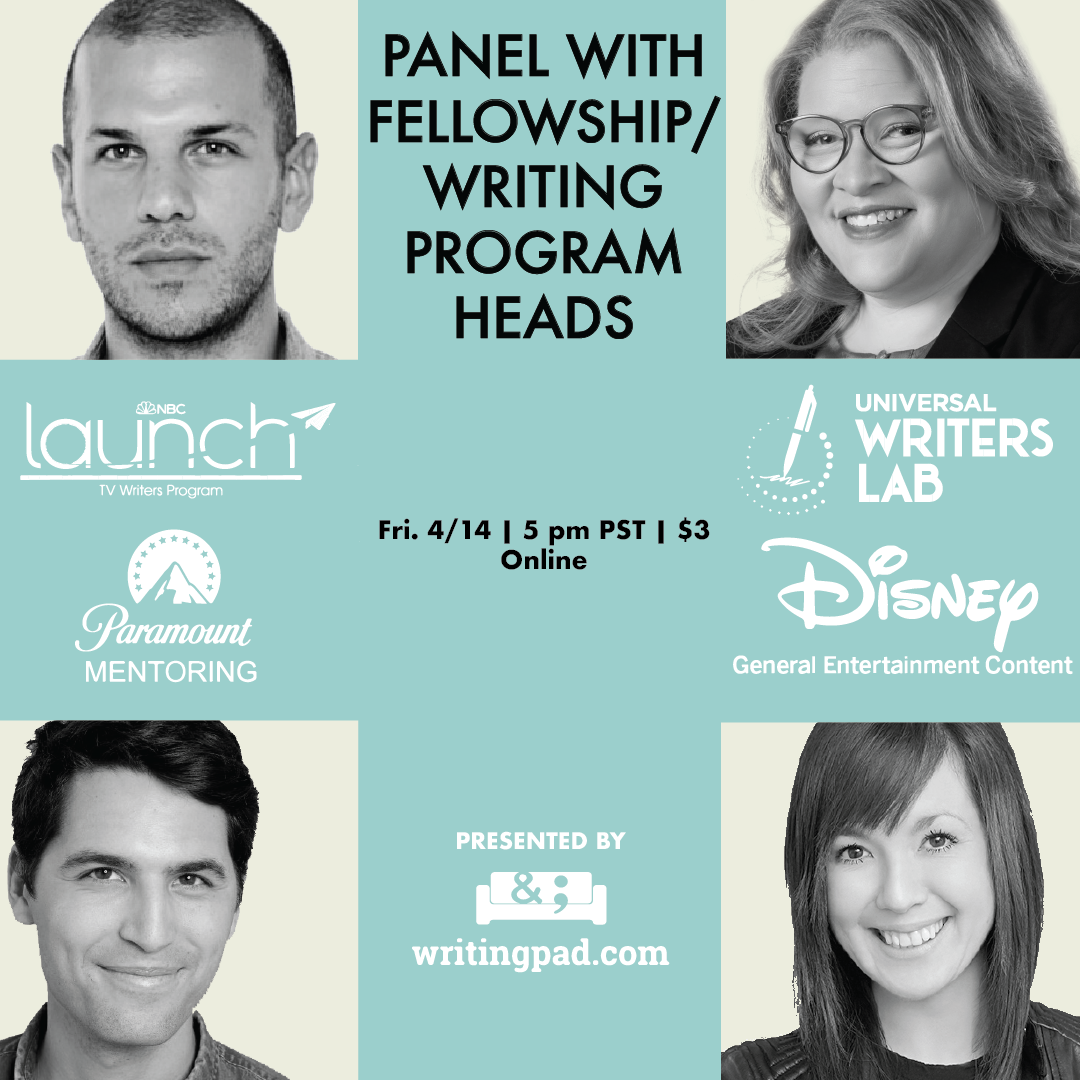 This is the RECORDED version of our Fellowship/Staff Program Panel.
Note: You can safely ignore any instructions you receive over email after purchasing this recording.
Breaking in as a screenwriter is hard. Fortunately, a record number of writing fellowships/staffing programs offer newbie scribes access to the big leagues through writing programs that serve as a writing staffing pools for their studio's TV Shows and films. We interviewed the gatekeepers of some of the most prestigious programs: Disney, NBCUniversal and Paramount to give you the skinny. Learn about application do's and don'ts and how to make your packet stand out from the crowd.
Panelists: Liz Kelly (Disney Entertainment Writing Program), Michael Pogarian (NBCUniversal Launch), Wyatt Muma (Paramount Writing Program), Karen Noble (Universal Writing Experiences)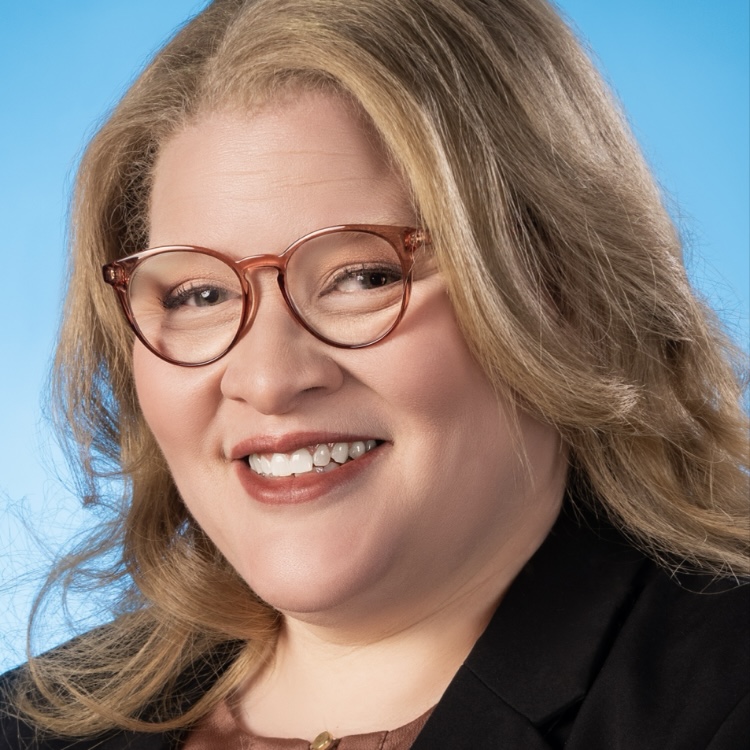 Universal Writing Experiences
As Senior Manager of Creative Talent & Content for Global Talent Development & Inclusion (GTDI), Karen Noble is responsible for developing and implementing initiatives and practices to increase representation. In terms of the Universal Writing Experiences, Karen manages the Universal Writers Lab (Film), Universal Global Writers Program (Film) and the Universal Animation Writers Program (for both TV & Film). With a focus on above-the-line talent, she works with global and domestic writers, directors, as well as developing on-camera strategies. Prior to joining Universal, Noble was an Entertainment Manager with Disney Parks Live Entertainment, overseeing live, themed entertainment at Walt Disney World. Noble also served as Manager of Casting for ABC Television Network and ABC Studios, where she produced a diversity casting initiative to discover, highlight and develop emerging talent. In addition to talent development Noble oversaw the casting process for more than 20 primetime network and cable TV projects from pilots to hit TV show such as Brothers and Sisters, Criminal Minds, and Army Wives to name a few. Raised in Michigan, Karen has a BA in American Studies, from Michigan State University with a film specialization, and a Master of Fine Arts, in Film Writing & Directing from Columbia College Chicago. MORE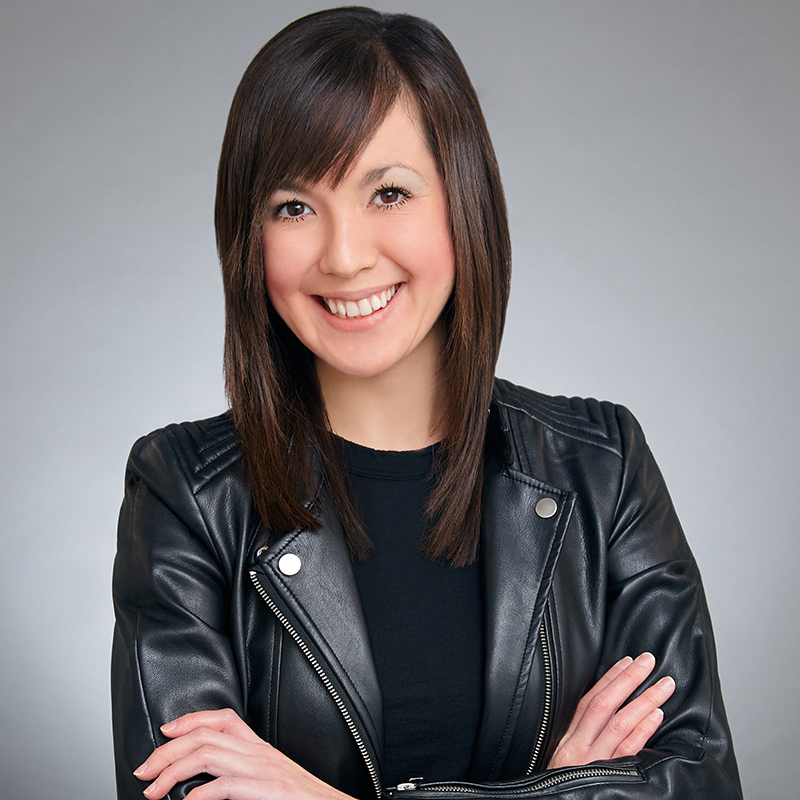 Disney
Liz Kelly is the Senior Manager, Creative Talent Development & Inclusion at Disney General Entertainment. In this role, she works with Disney's networks, studios, and streaming platforms to staff writers, directors, and BTL crew across ABC, ABC Signature, Freeform, Disney Channel, FX, 20th, Nat Geo, Disney+ and Hulu's scripted television shows.  She manages the industry-leading Disney Entertainment Writing Program, Disney Directing Program, and Disney PA Program.  She has staffed talent on AMERICAN HOUSEWIFE, THE ROOKIE, A MILLION LITTLE THINGS, MOTHERLAND, THE GOLDBERGS, STATION 19, FOR LIFE, RAVEN'S HOME, and BLACK-ISH, among other scripted series.  Prior to Disney, Liz worked for 6 years at Fox, most recently as Associate Director of Production and Development Labs – Film & TV, for 21CF Global Inclusion. Liz staffed writers and directors on FOX's scripted television shows, including THE GIFTED, THE COOL KIDS, LUCIFER, LAST MAN ON EARTH, THE EXORCIST, THE RESIDENT, and LETHAL WEAPON, among others.  She managed the Fox Writers Lab, Fox Directors Lab, Fox DP Lab, and Fox Filmmakers Lab, tracked and maintained network diversity statistics regarding on-air and behind-the-camera creative talent, and managed the department's partnerships and sponsorships with non-profits and film and TV festivals. Liz has been a judge, script reader, or panelist for numerous film and TV festivals across the country, including the Tribeca Film Festival, New York Television Festival, Austin Film Festival, ATX Television Festival, SeriesFest Denver, CAAMFest San Francisco, San Diego Latino Film Festival, NALIP Media Summit, LA Skins Fest, Outfest, BlackStar Philadelphia Film Festival, and Humanitas New Voices.  In 2017, she was invited to be part of Creative Artists Agency's "Amplify: Next Gen" group of up-and-coming entertainment artists, agents, and executives. Liz is a member of the Hollywood Radio & Television Society.  She has a BA from UCLA and is a graduate of UCLA School of Theater Film & Television's graduate-level Professional Program in Screenwriting. MORE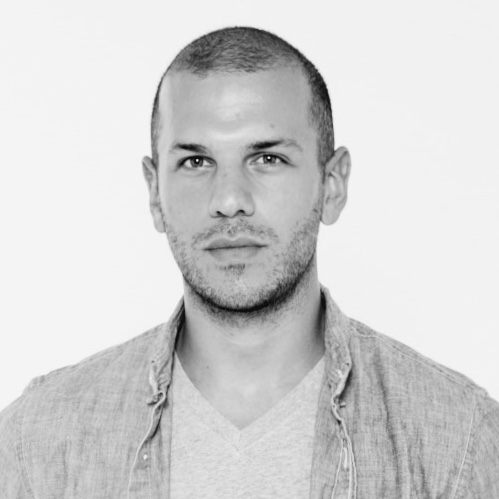 NBCUniversal
Michael Pogarian is an award winning producer and a Manager on the TV Programming DEI team at NBCUniversal, also known as NBCU LAUNCH, where he helps oversee creative development programs for emerging TV writers, directors, and below-the-line talent. Prior to working at NBCUniversal, Michael was an Associate Creative Producer at Fullscreen where he co-created and lead the AT&T Hello Lab Mentorship Program, that brought together entertainment industry leaders including Common, Lena Waithe, Nina Yang Bongiovi, and Taika Waititi with filmmakers from diverse backgrounds to create their signature work. In the first two years of the program he developed, produced and distributed ten short films that premiered on DirecTV Now and were accepted to notable international film festivals including SXSW, Outfest, Calgary Film Festival, Maoriland Film Festival and many others. During his time at Fullscreen he also developed award winning interactive digital content and social media series for AT&T Hello Lab, a collection of original and immersive entertainment created by, for and with Millennial and Gen Z audiences. Before that, Michael worked in unscripted development and production at Magical Elves (Project Runway, Top Chef). In 2012, he graduated with a BA in Film and Television Production at Boston University. MORE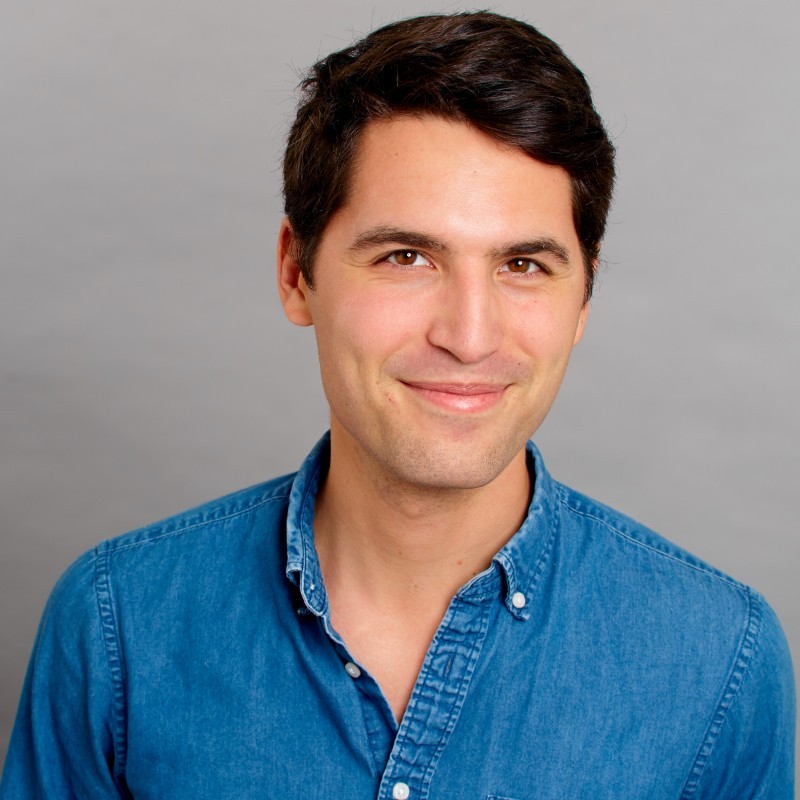 Paramount
As Senior Manager, Wyatt Muma oversees the Paramount Writers Mentoring Program and Directing Initiative while also supporting the Office of Global Inclusion through the organizing of events, meetings, programs, and other resources that ensure authentic representation and equal opportunities for all both in front of and behind the camera. He also works across all Paramount brands to provide guidance on cultivating equitable and inclusive spaces across casting, storytelling, and development to advance the company's efforts in creating content that reflect the diversity of its audiences. Wyatt is a graduate of Emerson College with a Bachelor's Degree in Media Studies. MORE